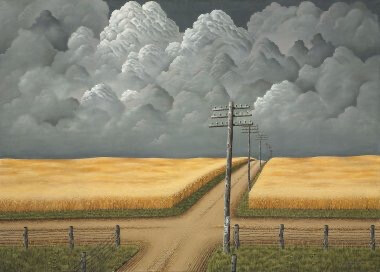 Gray & Gold by John Rogers Cox
A study of the book of Micah
The Incomparable God: A Story of Forgiveness & Fidelity
Purpose of Micah
"To call Judah to repentance and hope during the Assyrian crisis and to prepare Judah for the Babylonian exile by announcing God's judgements against sin and his promise of restoration."
-Spirit of the Reformation Study Bible
Available here are two discipleship resources. There is an annotated version of sermon as well as a link to a "PDD Booklet". A PDD Booklet is a study guide which is meant to be used while listening to the sermon. Folks wishing to study the content of the sermon from the book of Micah through out the week will find these resources to be very helpful.
If you have heard the sermon and wish to start at a particular point, the circles to the right of the arrow are aligned with specific points in the sermon. Try hovering your mouse over each point. Notice that handy tags pop up to let take the viewer to that specific place in the sermon. Keep in mind that each week the sermons are slightly different.
The PDD Booklet for each week and the "dots" on the sermon video are aligned to make accessing the various parts of the sermon for further study as convenient as possible.
---
What is Pulpit Driven Discipleship?
Discipleship from the pulpit to communities therein pressed into the head, heart and hands of image bearers of God every day
Pulpit Driven Discipleship is the name of a process of discipleship. Discipleship begins on Sunday with the sermon faithfully preached by our pastors then the message of sermon is digested and pressed into the heart throughout the week through prayer reflection and discussion in the home or in smaller discussion groups. It is in this context that life transformation and growth occur. The pastoral leadership team and the Adult Discipleship Ministry Team are excited to walk together this Fall through the message of the Book of Micah. Please prayerfully consider incorporating PDD as your primary means of discipleship. We believe that PDD is appropriate for individuals, couples, families, and groups of all kinds. Director of Adult Discipleship Rob Davis welcomes discussion, questions, and comments of all kinds. Rob Davis 706-252-5216,