FPC Children's Ministry
Here in the Children's Ministries, at First Presbyterian Church, we are all about Jesus! We are here to worship God, know Jesus Christ, and be His follower by sharing the Gospel. We value the partnership we have with our parents, and the help of our outstanding group of volunteers and leaders. Together we help our children to see Jesus and to develop a relationship with Christ.
Sunday Morning
10:00 - 10:45 AM I Sunday School
We use the "Show me Jesus" curriculum by Great Commission Publication. This is a strong curriculum that uniquely helps the overall objective of challenging children to know God through in-depth biblical education. Lessons are prepared according to their development skills, and we make every effort to relate it to real life applications that the children can use in their daily life activities.
Wednesday Nights
6:15 - 7:15 PM I September - April
On Wednesday nights we divide children into four groups. Bible Zone is designed for 2 year olds through Kindergarten and is in partnership with the Nursery Ministry; Summit (1st through 3rd grade), 4th & 5th grade Small Groups (separated by gender), and Communicants (6th grade).
Safety Assurance
Because of the Biblical teaching of every child being made in the image of God and Jesus' love for children, we highly value a safe learning environment for children. Our church utilizes the MinistrySafe system with every Children's Ministry volunteer and staff. In addition, when you bring your child to our ministry you will be asked to check your child in.
Connect
If you are planning to visit our Children's Ministry for the first time, then please fill out the online Connect Form so that we can be better prepared to serve you and your family.
Hope to see you soon,
Annual Events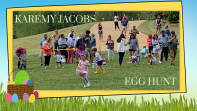 EASTER EGG HUNT
SATURDAY APRIL 1, 2023
TAYLOR ESTATE


---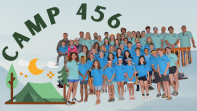 CAMP 456 WAS GLORIOUS!
MAY 26 - 28, 2023
OCOEE RETREAT CENTER

---

VACATION BIBLE SCHOOL 2023
JUNE 26 - 29, 2023
9AM - 12 PM

---
Serve With Us
There are multiple ways for both students and adults to get involved in FPC Children Ministry. See below for the different options and to submit an interest form.

Our Sunday School classes are based on grade. Each group has 1-2 adult leaders who are committed to being present for and leading their class in faithful gospel-centered discussion
SUMMIT/
SMALL GROUP
LEADER
Our Summit and small groups are based on grade and/or gender. Each group has 1-2 adult leaders who are committed to being present for and leading their small group in faithful gospel-centered discussion.
Throughout the year, we are always looking for one-time volunteers for events such as VBS, Camp 456, Children's Christmas Play, etc.
---
If you are interested in serving in any of these areas please contact Mrs. Andrea Sartorato at