The Compelling Call to Discipleship
Discipleship at FPC is "Learning from Jesus, to live like Jesus, by abiding in Jesus."
Dr. Bill Pardue
So Jesus said to the Jews who believed in him, "If you abide in my word, you are truly my disciples, and you will know the truth, and the truth will set you free." John 8:31-32
The Adult Discipleship Ministry Team's primary concern is that the members of First Presbyterian Church reach full maturity in Christ. It is intention of ADMT that all folks at any stage of maturity in Christ will find what is needed for them to grow to full maturity as faithful, fruitful, followers of Jesus. The primary means of discipleship in our church is the message preached from the pulpit each Sunday.
Sunday Morning
10:10 - 10:40 AM I Sunday Studies
Begins September 11
Learning from Jesus
A Sunday Study is a discipleship environment which is focused studying the Bible. Offerings are designed to provide growth opportunities for all folks regardless of age or life stage. A number of studies are offered from September through May. During the summer months, we offer one combined study which meets in the King Hall.
Wednesday Night Gathering
5:15 - 6:00 PM I Dinner I King Hall
6:00 - 7:15 PM I September - April
Living like Jesus
On Wednesday evenings our church family gathers around the dinner table to share a great meal and tell the ways God is moving in their lives. After dinner, adults head for an hour of focused discipleship study. The content of studies outlines the ways we can live like Jesus in everyday life. The context of this study time is in smaller groups with robust discussion.
God's Word & God's People
Abiding in Jesus
The primary means of discipleship at FPC is the message preached from the pulpit each Sunday morning. The time for the sermon is just enough time to hear the message preached thoroughly; and this meal is meant to be digested throughout the week. During the week, groups of people gather to discuss the message preached on Sunday. Participants in small groups can expect to grow as God's Word leads to repentance, praise and consecration.
Grow with Us
There are other ministries for adults @ FPC that supplement our discipleship plan by targeting certain groups within the church or our community at-large.
Annual Events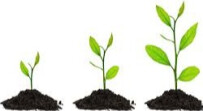 MINISTRY LAUNCH SUNDAY
AUGUST 21, 2022
10:10 - 10:45 AM

---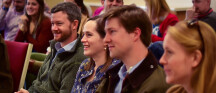 SUNDAY MORNING STUDIES
SEPTEMBER - MAY
10:10 AM - 10:45 AM
---
WEDNESDAY NIGHT GATHERING
SEPTEMBER - APRIL
6:00 PM - 7:15 PM
---

CHRIST & CULTURE DISCIPLESHIP FORUM
WEDNESDAY NIGHTS
JANUARY 2023

---
Join a Team!
A heart for discipleship. This Adult Discipleship team plans our studies for adults on Sunday mornings.
A vision for discipleship in a variety of contexts. This Adult Discipleship team works with other ministries in our church to plan Wednesday Evening small and large group study opportunities.
A heart of engagement. This Adult Discipleship team which thinks through topics, presenters and programming specifically for Christ & Culture.
---