Wednesday Nights are a great way for our church family to connect mid-week. There are many offerings for all ages!
WEDNESDAY NIGHT FAMILY GATHERING
Will resume Fall 2023
The Wednesday Night Family Gathering Meal has been a First Presbyterian Church family tradition for decades. This family mealtime is a special ministry to members and visitors alike. As our FPC Mission statement guides us…Wednesday Night Family Gathering Meal is one way we "live together in authentic and loving fellowship." Each fall and spring, we gather for this special mealtime before going off to our various ministry programs. Typically, our fall semester runs from September until the week prior to Thanksgiving. Our spring semester runs from January through the end of May. We do not meet on Wednesdays during the summer months or during Advent season.
Meal Prices as of January 5, 2022:
Adult Meal $10
Child Meal $5
Family Max $30
We have the option of paying for our meals online via our church website www.fpcrome.org or we may pay at the door. Our Deacons/Volunteers will greet you and your family and graciously mark your name off our meal reservation list and collect your money. Additionally, we have budgeted for and provide meals free of charge for our nursery, children's, classic music and student ministries' staff and volunteers. We do, however, ask those folks to check in with our Deacons/Volunteers prior to picking up their meal.
Our mealtime begins at 5:15 pm and ends at 6:00 pm. Our dinner gathering takes place in King Hall in our Christian Life Center (CLC) building. The seating for our mealtime is open seating, and we encourage folks to be intentional about sitting with a variety of different church family members or visitors.
Our meals are provided by one of several local caterers. We publicize the upcoming week's menu in our Ministry Updates and on our church website. We do, however, reserve the right to make last minute menu substitutions due to food product shortages. We offer a special kid's menu—typically pizza, chicken fingers/sandwiches, etc. Reservations help us to provide enough food for all, yet we do not want to waste food or the resources given to us by the Lord.

We ask that you make your meal reservations each week no later than 3pm on Monday, so that our operations team can confirm the meal count with our caterer on Tuesday morning.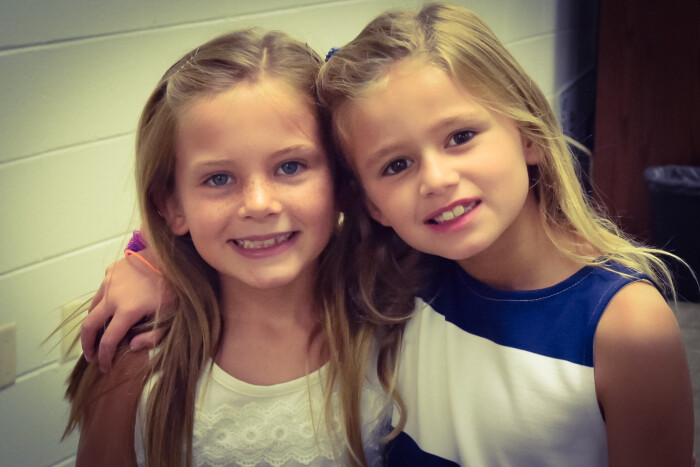 • Nursery 8 weeks - 1 year old – Education Bldg. 1st floor
• Bible Zone 2/3 Year olds – Education Bldg. Room 208
• Bible Zone 4/Kinders – Education Bldg. Room 206 & 207
• Grades 1-3 – Education Bldg. God's Garden
• Grades 4-5 Girls – Education Bldg. Room 205
• Grades 4-5 Boys – Education Bldg. Room 202
• Jr. High & Sr. High (6:00 – The Crossing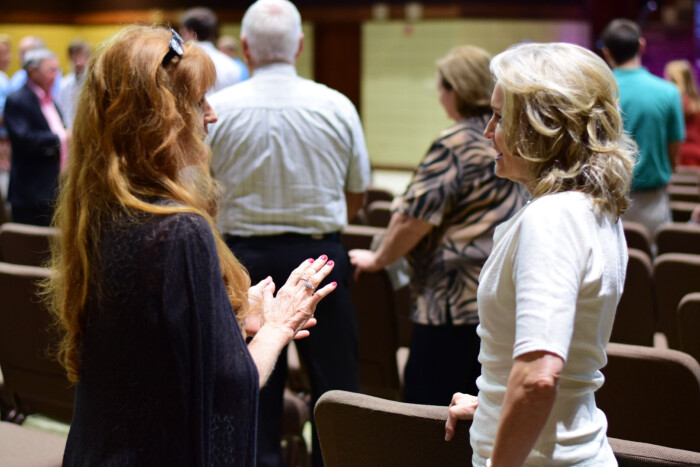 Wednesday Nights
Adults
• August - November