Sunday Morning
There will be no Children's Sunday School
or Children's Worship at this time.
Sunday School
In our Sunday School classes, we are using the "Show me Jesus" curriculum. This is a strong curriculum that uniquely helps the overall objective of challenging children to know God through in-depth biblical education.
The lessons are prepared according to their development skills and we make every effort to relate it to real life applications that the children can use in their daily life activities. Your child's teacher will send home a "take home" paper from each lesson. Please find time to review it and stay connected with what he/she is learning. *2 Year Olds through 4th Grade classes located in Education Building. 5th and 6th grade is located in the Christian Life Center.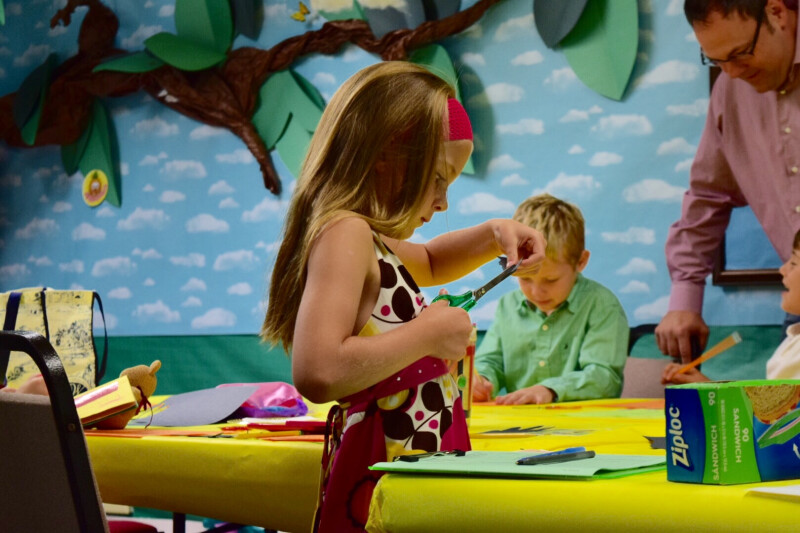 Children are a heritage from the Lord, offspring a reward from Him. Psalm 127:3
Children's Worship
God's garden
We are grateful that we will start Children's Worship in God's Garden this Fall! We will combine from both worship services into ONE Children's Worship class in God's Garden (located in the Education Building. This building is where the classic service is held in the sanctuary.)
Children's Worship is specifically designed for children 1st grade through 4th Grade. Children ages 2-4 years old will remain in their Sunday school room. 5 year old Kindergartners will be escorted to room 205, during the worship hour.
This time is not child-care nor is it another Sunday school hour. It is a continuation of the worship service that is both reverent and relevant. It is our desire to create a hands-on training ground that is focused on teaching worship as well as experiencing worship in age-appropriate ways. This service seeks to prepare children to return to "big church" with their parents so they may experience worship together as a family.
How does it work?
Children and parents are to worship God together as a family.
During the service, there will be an announcement for the dismissal of Children's Worship. This is optional for your children. If your child is ready to worship with you, then please have them stay for the remainder of the service.
The children will be ushered into the worship room, checked in for security purposes, and continue in worship.
At the end of the service, parents will come into the room to pick up their child. No child will be allowed to leave until officially checked out by his/her parent or guardian.
Parents are always invited to join us, too! Children's Worship will be during the 10:30 service. Annually the service will be offered during the months of September-May.
Come, let us bow down in worship, let us kneel before the Lord our Maker; Psalm 95:6