Wednesday Night Family Gathering
will resume fall 2021
*Due to limited seating capacity, online
reservations are needed for the meal and program,
please contact the church office for assistance*
Our Wednesday Night Adult Studies Will Resume in the Fall.
A look back at our January 2021 Discipleship Forum
"Thinking Rightly in Times of Chaos"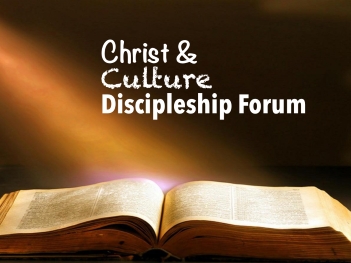 2020 has arguably thrown us more curveballs and upended our lives than any year in our lifetimes. Between the pandemic, protests, riots, a presidential election, and economic disruption our culture has seemed to feed on this chaos to grow division and strife. Both Christians and unbelievers have found themselves gripped with fear, engulfed in suffering, and contemplating injustice.
Week 1 ~ Fear
Week 3 ~ Social Justice

*Note, due to technical difficulties, the first few minutes did not get recorded.
Other Small Groups
New groups formed as needed. Please contact Rev. Bill Pardue at for more information.