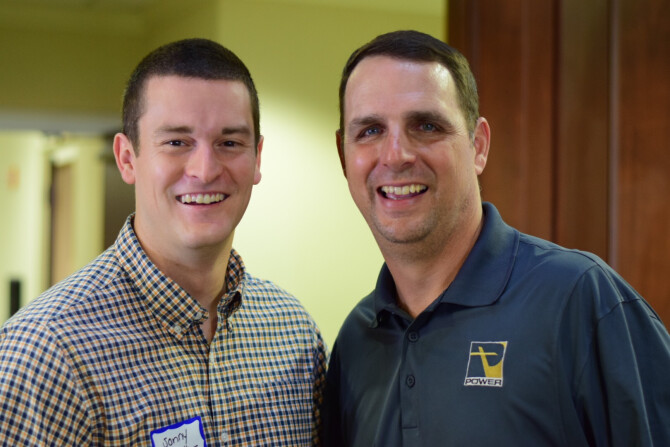 Covenant Keepers
First Presbyterian Church's Mens Ministry focuses on leadership development. Whether in the context of small group, bible study, service project, or mens event, our desire is to see men equipped and engaged as servant leaders in Jesus Christ and for Him. John 13:15 "I have set for you an example that you should do as I have done for you."
Vision: To see men equipped and engaged as servant leaders in the home, church, community and world like Jesus, in Jesus.
Mission: To provide strategic opportunities for discipleship and service with the purpose of growing together as men as we grow together in Christ.
Our men's ministry is centered on a three-tiered programmatic structure:
- Events/Conferences
- Leadership Small Groups
- Missions and Service
Events for the 2019-2020 year
1. MEN'S PRAYER BREAKFAST - Each Thursday morning from 7am – 8am in Hardy Classroom 1.
A large breakfast of biscuits, bacon, and eggs are freshly prepared by the men (cost is $2.00). The men fellowship and discuss current church prayer concerns. They then split into groups and pray. All men are welcome! Please contact Martin Foster at 678-988-4544 for more information.
Leadership Small Groups
Small group Bible study and accountability groups also meet. Please contact Rev. Bill Pardue at to inquire about a small group.