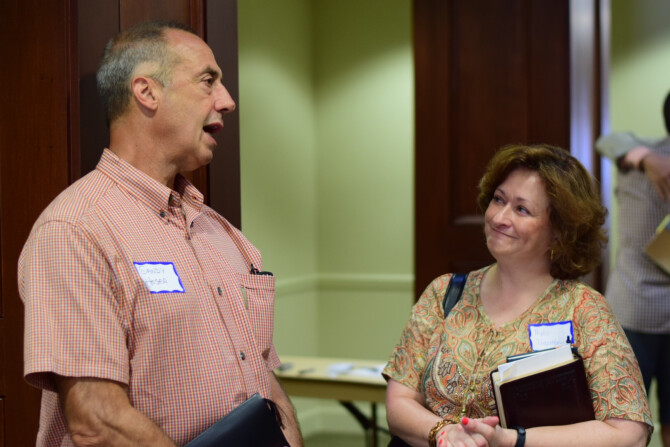 If you have always wanted to have a firm and basic understanding of God's Word, then this course is for you! We approach our study of the Word by seeking to understand how God is building His Kingdom across time and human history. We incorporate the overall outline of the Bethel Bible Series as the backbone of our study, but we expand further by incorporating each book of Scripture.

Our class time is comprised of an hour of lesson presentation followed by about an hour of discussion, Q&A, videos or other means of assisting us to apply what we have studied.
The primary requirement or "homework" will be to read the assigned Scripture before class. Our purpose is to know God's Word...and we accomplish that by spending time meditating on His Word.
Although the course of study is divided into four semesters (Old Testament I and Old Testament II; New Testament I and New Testament II), one may register for any one semester at a time. Although it is ideal to take the courses sequentially, it is not required.
Due to the Corona Virus Bethel Discipleship
has been cancelled. Please check back for more details.
"All Scripture is God-breathed and is useful for teaching, rebuking, correcting and training in righteousness, so that the servant of God may be thoroughly equipped for every good work." (ESV 2 Timothy 3:16-17)