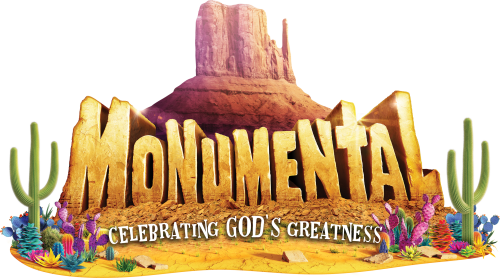 MONUMENTAL
Celebrating God's Greatness
June 27-29 from 9am-noon
We are thankful and excited to announce that Mrs. Natalie Stegall and Mrs. Molly Jordan are your VBS Directors this year! Please join us in a thankful prayer and in welcoming these wonderful ladies. They are excited to serve alongside you this summer!
First Pres VBS is just about two months away on June 27-29th! We can't wait to share the news of Jesus with these kids. We need your help! If you've signed up to volunteer or would like to volunteer, please complete the forms at this link: Leader & Volunteer Sign Up
Registration for kids is now open here: Register Your Child
To find out more about this year's theme: Monumental - Celebrating God's greatness and how you can get involved, watch this short video: VBS 2022.mov
If you have any questions please contact us below.
Thanks so much,
2022 VBS Directors Molly Jordan ( ) and Natalie Stegall ( )
Thank you for participating with us!
If you do not have a church home we would love for you to join us at First Presbyterian, Rome, Georgia!
For any questions regarding your children's spiritual growth and how we can support you, please contact:
Mrs. Andrea Sartorato, Director of Children's Ministry ( ) or
Rev. Ken Chivers, Associate Pastor- Family Ministries ( )