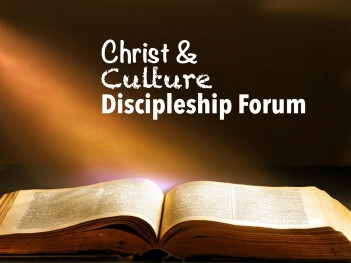 "
Thinking Rightly in Times of Chaos

"
January 2021
______________________________________________________________
The Adult Discipleship Ministry Team sponsors this forum each year to help equip God's people for the work of
ministry in an ever-changing cultural landscape.
2020 has arguably thrown us more curveballs and upended our lives than any year in our lifetimes. Between the pandemic, protests, riots, a presidential election, and economic disruption our culture has seemed to feed on this chaos to grow division and strife. Both Christians and unbelievers have found themselves gripped with fear, engulfed in suffering, and contemplating injustice.
What should the response of the church be for the year 2021? Join us in the discussion as we search the scriptures to determine how we should think rightly about all these issues and more.
_____________________________________________________
Schedule
January 6, 2021 6 pm - 7:15 pm Speaker: Rev. Bill Pardue; "Fear"
January 15, 2020 6 pm - 7:15 pm Speaker: Mr. Jimmy Latham; "Suffering in a Pandemic"
January 22, 2020 6 pm - 7:15 pm Speaker: Dr. Jonathan Schwartz; "Social Justice"
January 29, 2020 6 pm - 7:15 pm Panel Discussion: TBD
*A special 'thank you' to Mrs. Nell and Mrs. Andrea and their staff/volunteers! Our programs on these 4 Wednesday nights will begin earlier and run a bit later. It will be important for parents of those children in nursery or children's ministry to pick their children up at 7:15PM.
Each session will be hosted in King Hall at First Presbyterian Church,
Rome, GA and will be livestreamed to our FPC Facebook Page.
Recordings will be posted to our webpage the following day .
If you would like to attend any or all of the nights listed above,
you may register online or contact Sarah Pope in the church office
at 706-291-6033; email
___________________________________